Roof Repair Atlanta, GA
Unfortunately, part of owning a home in Atlanta, GA, includes dealing with roofing issues. There are a variety of different roof repairs that you may need over the course of the life of a roof. In order to address them in the best way, you need the best roofing companies. There are over a dozen components that go into roof construction, so it's important to understand what you need. Roof leak repair in Atlanta can often be mitigated by a few simple adjustments with caulking or flashing, but sometimes there is more work to be done.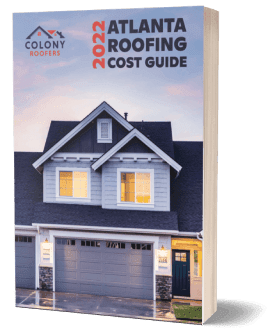 Check out our Roof Repair Learning Center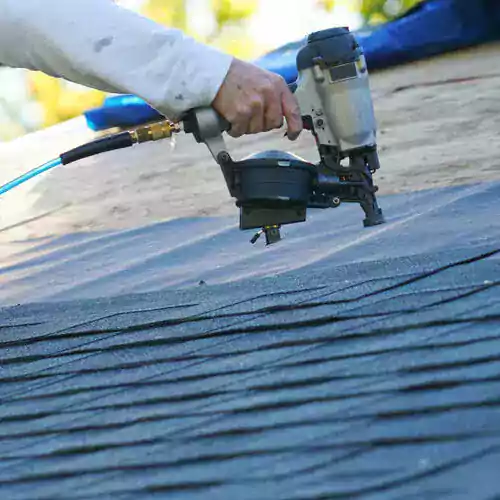 Roof Leak Repair For Cracked Shingles
Work is often needed when a small number of shingles on a roof start to crack. This can be caused by the severe temperature changes we see in Atlanta during the summer and winter. As a certified Atlanta roof repair company, we know that when temperatures move 20 degrees or more, that can cause the shingles to expand and contract, leading to the need for fixing.
How do I know if I need a roof repair??
What is involved in a roof leak repair in Atlanta, GA?
How much do roof repairs in Atlanta, GA, usually cost?
What do I need to keep in mind when getting a roof repair in Atlanta?
Roof Repairs from Lifted Shingles
Professional help may be needed if some of the asphalt shingles on your roof are lifted. This can be caused by recent storms, which are a common reason for roof repairs in Atlanta, GA, or by nails that are slowly coming out of the decking on your roof. These repairs are typically very affordable and shouldn't break the bank. Although, if the shingles were lifted by a storm, there is potential for wind damage and there may be a larger cost.
Nail Pop Leak Repair
Nail issues on roofs in Atlanta, GA, are fairly common, especially on roofs that are older than 10 years. Over time, the nails on your roof can inch their way out of the plywood or roof decking and sustain rust or weathering. If this occurs, you may be able to have the nails on your roof repaired without having to replace the shingles on your residential roof. This is a labor-intensive activity, so the cost is really dependent on how many nails on the roof need to be repaired.
Flashing Repair
Flashing is a very common component of the roof system that creates a need for attention. Flashing is typically used in areas where the roof meets a vertical surface (i.e. siding, brick, etc.). When flashing pulls away from these surfaces, it can create places for water to leak into the roof. Fixes to flashing are typically fairly affordable, but it's very important to have a contractor that understands how to properly install flashing. This is definitely not an area that you want to go for the cheapest roof repairs in Atlanta.
Roof Leaks from Chimney
Roof leaks in Atlanta often occur around chimneys, which is typically a product of poor flashing installation or siding and trim installation problems. The good news about these issues is that they generally just require a few adjustments to the aforementioned areas in order to stop the problem. However, when our experts address this roof repair they will also do a full inspection of the rest of your roof to ensure that there are no other areas that may cause roof leaks in the future.
Cost of Roof Repairs
While every home is different, we can generally give a few ranges for the cost of roof repairs in Atlanta.
Minor Repair: $200-$500
Moderate Repair: $500-1000
Extreme Repairs: $1000-$3000
According to roofingcalc.com, "most homeowners spend between $300 and $1,100 for a roof repair, or an average of $650 to fix a roof related issue."
Roof Repair Inspection
This is a very common question we get from customers looking to have work performed on their roof. Roof repairs are appealing because the costs are often a fraction of what it would cost to do a roof replacement. However, if your roof is getting close to the end of its useful life, it is likely a better long-term decision to go ahead and replace the roof. That being said, if you have a newer roof, roof repairs are definitely the way to go. There's no reason to waste money if the shingles on your roof are in good condition. We are Atlanta roof repair experts and can give you an honest assessment of the best course of action.
For more information about roof replacement in Atlanta, GA by the roofing experts at Colony Roofers, visit our Learning Center. That will give you more information about the life expectancy of a roof in Atlanta, GA, and help you make wise decisions about whether your roof needs simple repairs or complete replacement.
Why Choose Colony Roofers?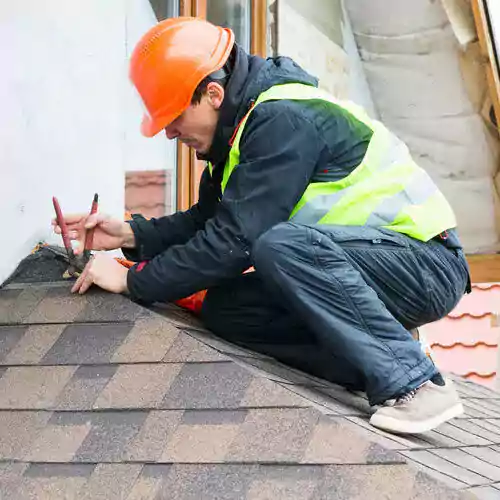 Why do people choose Colony Roofers for residential roof repair in Atlanta, GA? First of all, we offer a wide range of repair services for a variety of roofing systems. As a roof repair company that is trusted by homeowners throughout Atlanta, our crews are handpicked for their skill and experience and are no strangers to working on all types of roofs and providing all types of repairs. If your asphalt shingle roof has a few cracked shingles on it, we can get those repaired quickly and effectively. Similarly, a leaking standing seam metal roof can be promptly patched by our skilled and experienced roofers.
Moreover, when it comes to roof repair in Atlanta, you'll not only find that our roofers provide superb workmanship no matter what they are doing but also you'll find our prices are some of the fairest and most affordable in the business. Some people hesitate to call in professionals for roof repairs, worried that they won't be able to afford it. They wait until a disaster strikes, which only leads to greater expenses. We work from a standardized price list, so you won't find us upselling you or trying to haggle with you over every shingle or nail. Moreover, you can count on our team to use top-quality materials from leading manufacturers. This means more savings for you, as these products carry the best long-term warranties around. Find out more about how we can help by calling (678) 365-3138.