Roof Insurance Claim Assistance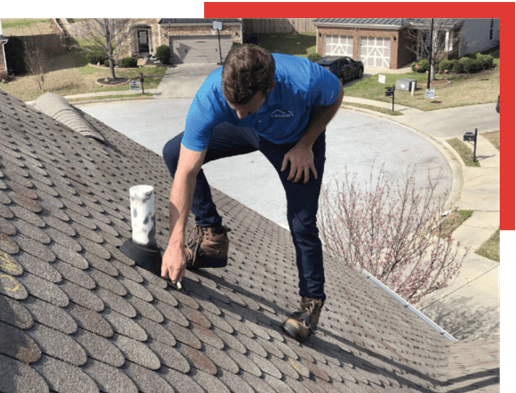 Insurance Claims Help
When your roof gets damaged in a storm, you usually get in touch with your insurance company to file a claim. Usually, with a roof storm damage claim, once the insurance adjuster assesses the damages, they determine the amount the insurance company pays out. Many times the amount will be sufficient to cover repairs. If it isn't or if you need any kind of help with your roof insurance claim in Atlanta, GA, Colony Roofers has the experienced experts to help you. We will work for your benefit. Learn how we can help by calling (678) 365-3138.
How We Can Help With Claims
Before you ever file a roof damage claim, get a professional roofer like Colony Roofers to inspect your roof. Our years of experience in the roofing industry, and dealing with insurance companies, gives us an edge when helping with a roof insurance claim in Atlanta, GA, Colony Roofers. When we inspect your roof after a storm or fire or other events, we'll be able to give you an accurate idea about your roof's condition and give you an accurate estimate that you can use to file your claim.
Roof storm damage is normally covered by your insurer. Storm and hail damage, however, can be particularly difficult to spot, and not all claims adjusters will have the skills and experience that we do to accurately evaluate a storm-damaged roof. Years of roofing experience has taught us exactly what to look for. Because storm damage might not be immediately apparent to an untrained eye, it might not be recognized as such until months later as leaks or other problems begin to appear. This is why we advise you to get the roof inspected as soon as possible after the storm. An inspection is one way we can help you with your roof insurance claim. We can also speak with adjusters on your behalf to explain and verify our estimates. Our goal is always to get you the full benefit of the claim.
Call Us Today
If your roof's been damaged in a storm or other event, and you need experienced professionals to help you with your roof insurance claim in Atlanta, GA, you always be in good hands with Colony Roofers. We offer a full range of residential roofing services. Learn more about how we can help by calling (678) 365-3138