TPO Roof Repair & Installation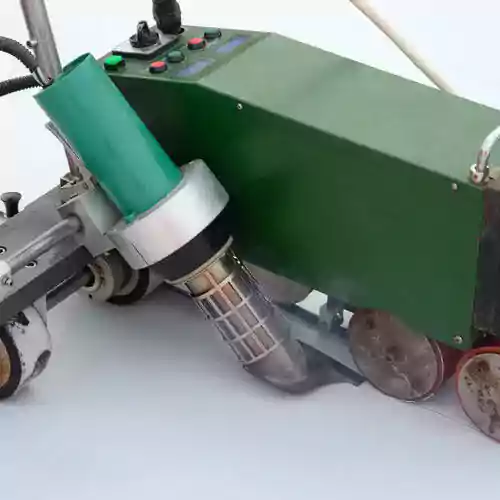 TPO Roofing Experts
One of the most popular roofing materials—for flat roofs, especially—is TPO. This single-ply membrane roofing system is durable and energy efficient. With TPO, you'll have better protection from damage and leaks and save money on utility expenses from the cooling effects it has on the roof. If you are looking for experts in TPO roofing in Atlanta, GA, whether for installation, repair, or replacement, you need to look no further than Colony Roofers. Book a service appointment or get an estimate from us by calling (678) 365-3138.
How You Benefit From TPO
As many building managers know, flat roofing systems aren't always the most energy-efficient roofing available. Heat transfer isn't always of the highest quality, but if you choose TPO roofing in Atlanta, GA, you'll see a definite improvement in energy efficiency. These single-ply cool roofing systems are especially beneficial in warmer climates like Georgia's. They'll put less strain on your cooling systems, and that will save you money in the long term. To benefit from a money-saving TPO roof installation, you'll want a skilled crew to help you. Colony Roofers's teams are handpicked for their experience and skills with a variety of roofing systems.
When our crews provide expert TPO replacement, you can count on exceptional service from them as well as from your new roof. These roofs are durable and valued because they are puncture- and tear-resistant and put your roof at less risk of developing leaks. They are also easy to install, which makes them cost-effective and with our fair pricing, they'll be even more affordable. And when they do get damaged, with our skilled team TPO repair is no problem. Whether the roof is being repaired or replaced, you can always count on our team to use first-rate materials from leading manufacturers.
Call Us Today
TPO installation can prove to be a money-saving project for your business. When you want local professionals for TPO roofing in Atlanta, GA, turn to the team at Colony Roofers. We offer a full range of commercial roofing solutions to fit every need. Call us today at (678) 365-3138. for quotes on projects or to schedule a service.