Roof Leak Repair Atlanta, GA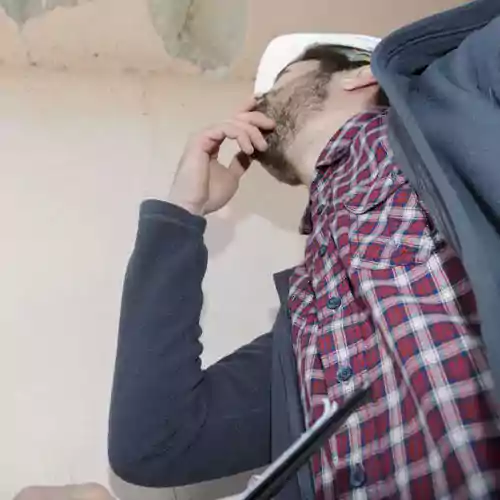 Roof Leak Repair Atlanta Specialists
Roof leaks are among the most common repairs Colony Roofers makes. Roofs are particularly susceptible to leaks following storms, especially when hail or high winds are involved. You want to get leaks repaired quickly.
For fast, effective roof leak repair in Atlanta, GA, you can always count on our experienced roofing professionals. Find out more about us or schedule roof leak repair service appointment by calling (678) 365-3138.
Our Roof Leak Repair Service Offerings
Getting a roof leak repaired quickly is essential to the survival of your roofing system. With the right maintenance, your roof should last you about 20 to 25 years. Leaving leaks left unchecked can lead to a plethora of problems like mold growth, rot, or other types of structural damage. This can lead to more costly repairs or even premature roof replacement.
When you need reliable roof leak repair in Atlanta, GA, never hesitate to reach out to Colony Roofers. We will respond promptly to your call and our skilled professionals will provide fast, effective repairs to fix your roofing.
Unfortunately, one problem with roof leaks is that they can remain hidden for months, growing worse, until suddenly you find yourself putting buckets under a drip in the ceiling. This is why it is so important to have your roof inspected regularly, especially after a severe storm. A regular inspection can often reveal problem areas that easily can be fixed before they become something worse. We're a roofing company that wants to fix the leaky roof before there's any water damage.
When it comes to a leak caused by a storm, you want to get the roof checked out quickly so you can file a claim with your insurer. Our skilled professionals will give you an accurate assessment of your roof's condition following a storm, along with an accurate estimate of any repairs you may need. This information can be submitted with your claim, and we can act on your behalf to ensure you get the full benefit of the claim.
Roof Leak Workmanship
When you choose Colony Roofers for roof leak repair, you can always count on our team for superior workmanship. We specialize in Atlanta roof repair, but we do roof leak repair in GA where it's needed.
Whether it's for a roof insurance claim, or out of pocket, we handpick our crews for their experience and skills. They are able to work on a variety of roofs from asphalt shingle to metal. We work on residential roofs or commercial roofs, from home improvement to major renovation.
You never have to worry about us cutting corners or using subpar materials. All of our materials are first-rate and come from leading manufacturers.
Moreover, you also won't have to worry about being upsold. We work from a standardized price list, so all our prices are fair and affordable. We also offer some of the best long-term product warranties around.
Good warranties, of course, ensure the best possible service will be delivered. After we repair and patch your roof leak, you can be certain there won't be other repairs needed down the line because of poor work. When we work with you, our goal is to build a lasting relationship, so that anytime you need help with your roofing you'll think of us.
Call Us Today for a Free Roof Leak Estimate
If your roof's been damaged in a storm or other event, and you need experienced professionals to help you with your roof insurance claim in Atlanta, GA, you always be in good hands with Colony Roofers. We offer a full range of residential roofing services. Learn more about how we can help by calling (678) 365-3138