Built Up Roof Repair & Installation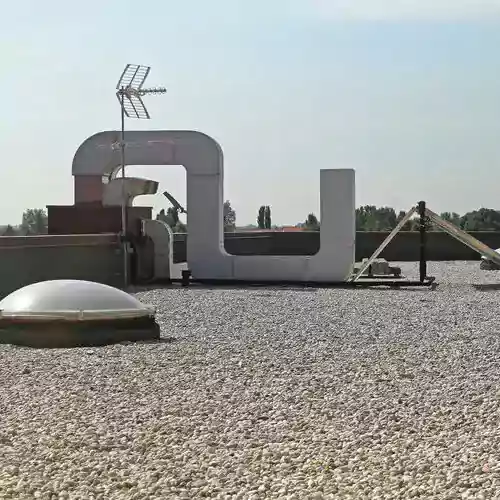 Built-up Roofing Experts
With many commercial buildings you'll have a flat roof. While some building managers have switched to newer roofing systems like TPO, others still prefer the sturdiness of traditional built up roofs. As a fully licensed and insured roofing company, Colony Roofers knows our way around all kinds of roof, and if you have built up roofing in Atlanta, GA in need of repair or replacement, we're the team to call. You can find out more about us or schedule a service appointment by calling (678) 365-3138.
A Durable Roofing System
Built up roofing—aka BUR or tar and gravel roofing—is one of the oldest roofing systems used in the U.S., and it's continued use shows you just how reliable and durable it is. If you have this type of roofing system, you know this already. Of course, many of those roofs have been around for a long time and have seen their share of wear and tear. You'll probably need to have them repaired or replaced from time-to-time. For built up roof repair in Atlanta, GA, and all your built up roofing needs, you can count on the skilled professionals at Colony Roofers.
You can also count on our skilled professionals when it comes time for built up roof installation. Whether you're getting repairs or need a whole new roof, Colony Roofers has established itself as a leading commercial roofer throughout the area by always providing exceptional service through quality workmanship using materials from leading manufacturers. From the first layers of bitumen and felt to the final layer of protective aggregate, you'll know a Colony Roofers roof by the level of craftsmanship put into it. You can trust us to never cut corners and always offer fair pricing on every project. We also offer some of the best long-term product warranties around.
Schedule Us Today
When you need a trusted local crew for built up roofing in Atlanta, GA, turn to the leaders at Colony Roofers. We offer a broad range of commercial roofing solutions to fit any project. Learn more about us or schedule a service appointment by calling (678) 365-3138.