Commercial Metal Roofing in Atlanta, GA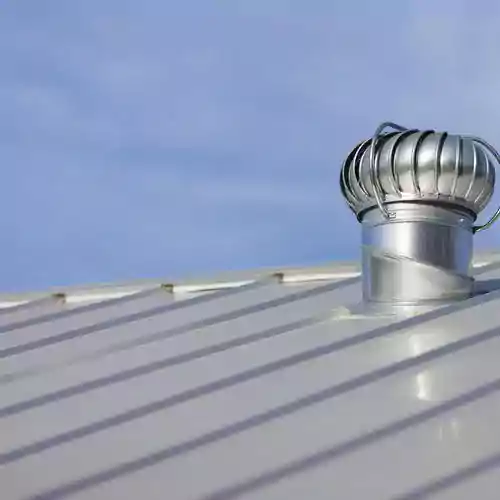 Metal Roofing Specialists
If you are looking for value when it comes to roofing, a metal roof can be a superb investment for your business. Metal roofs are some of the most durable available and highly versatile for commercial applications. From industry to agriculture to office buildings, commercial metal roofs can be used almost anywhere. While Colony Roofers offers a broad range of commercial roofing solutions, commercial metal roofing is a specialty of ours. If you are looking for quality commercial metal roof installation in Atlanta, GA, you've come to the right place. We're ready to help you. All you need to do to get started is call us at (678) 365-3138.
The Benefits of Metal Roofing
Versatility and durability are just a couple of the benefits you'll gain with commercial roof installation in Atlanta, GA. Have Colony Roofers install the metal roof and you'll know the job will be done right. These roofs can last 50 years or more and require little maintenance, so you'll save money on repair and replacement costs. You can choose a wide variety of metals from aluminum to galvanized steel and even copper for your roofing system. What you choose will depend on your location and industry, and our experts can advise you of the best materials for your situation.
Combine the metal with foam roofing or a roof coating, and you'll get added UV protection, as well as improved insulating abilities that will save you money on energy expenses. If you are worried about noise, it's standard for metal roofs to get rigid foam backing, and an application of foam roofing can further curtail sounds.
Among the most common types of metal roofing is standing seam metal, which is often preferred for its durability and aesthetic appeal. With this type of roofing, the fasteners that attach individual metal panels are hidden under the seams. This protects the fasteners from weathering and damage. It's also appealing for the wide variety of choices you have in color, shape, length, width, and thickness.
Metal Roof Repair
While metal roofs are very durable, they can be subject to repairs from time-to-time. Leaks are the most common commercial metal roof repair that Colony Roofers makes. Rust, however, can also be a problem, and is usually caused by leaks. One of the best ways to prevent rust and leaks on metal roofs is to add a roof coating or foam roofing, all of which we have expertise in.
Call Us Today
When you want expert commercial metal roof installation in Atlanta, GA, you can always count on the trusted local professionals at Colony Roofers. We offer a diverse range of commercial roofing solutions. Find out more about us or get started on your next roofing project by calling (678) 365-3138.
Give us a call today to install a commercial standing seam metal roof.