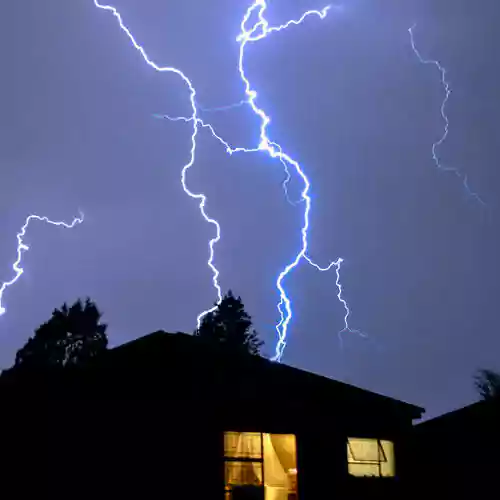 Storm Damage Repair Service
When storms roll in your roof is always left vulnerable, especially when high winds or hail are involved. Damage to roofs can be unpredictable as far as severity goes after a storm. You might have tiny dents in a few shingles from hail or high winds could lift whole sections off your home. Whatever sort of damage you might have, when you need reliable roof storm damage repair in Atlanta, GA, the local professionals you can trust are those at Colony Roofers. We are fully licensed and insured and offer a full range of repair services to help you weather any storm. To get help from us, all you need to do is call (678) 365-3138.
Storm Damage FAQ
How do I know if my roof has storm damage??
How do I know if my roof has wind damage?
Should I file a claim for roof damage?
How do I protect my roof from storm damage?
Get Help From Licensed Professionals
Unfortunately, after a severe storm roofers often get a bad name because of fly-by-night roofing scams—individuals offering fast repairs to people that the person either doesn't need or the roofer never completes the job but takes the money and runs. To avoid this, when you do need roof storm damage repair in Atlanta, GA, make sure to only call on licensed and insured professionals, especially trusted local professionals like Colony Roofers. We've served the area for years, providing our exceptional roofing services with honesty and integrity. We've established our reputation as a leading roofing contractor on this very thing. Make sure any roofer you choose is fully licensed and insured and can show proof of it.
Our handpicked and experienced crews understand how difficult of a situation you may be in as far as your roof is concerned after a severe storm, and they will work with you every step of the way to give you peace of mind. We won't try to upsell you or cut any corners on repairs. In fact, we work from a standardized price list to keep our pricing fair and affordable, and we always use first-rate materials from leading manufacturers to ensure our work is durable. Our long-term product warranties are some of the best in the business. Our goal, no matter what the situation, is to build strong relationships with our customers. We want you to think of us first anytime you need a roofing service.
Services Provided
When it comes to roof storm damage repair, the very first thing you want to do following a severe storm, especially those involving high winds or hail, is to have a professional come out to check your roof to see if you have any damage or how severe it is. When you call Colony Roofers for help, once we've inspected your roof and find any damage, we'll get a tarp over it—if you've been unable to—to prevent further damage. You can also provide your insurance company with the information we provide in the inspection as part of the claim, and if you have problems with any insurance coverage, we can help you get the coverage you need. This is just one of the many services we offer to help you after a storm. Among our full range of storm damage repair services we provide the following:
Hail damage repair: You'll definitely want someone to inspect your roof after it hails, as this damage isn't always obvious and could remain hidden for months if not checked out and repaired.
Roof insurance claims help:strong> We can help you with your claim to make sure you get the full benefit of it.
Roof leak repair:strong> Leaks are the most common problems encountered after a storm. Don't let leaks go unchecked or more severe problems could develop ranging from structural damage to mold and mildew growth.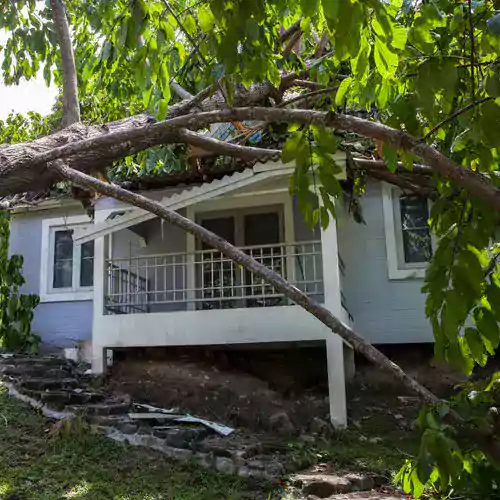 Call Us Today
Whenever you need roof storm damage repair in Atlanta, GA, get help from a trusted local roofer like Colony Roofers. We will respond to you promptly. We are licensed and insured and provide a complete range of roof repair services. To get fast, effective repairs, all you need to do is call (678) 365-3138.