Kennesaw, GA Roofers
Welcome to Colony Roofers, your local Kennesaw roofers! We're known throughout Kennesaw as one of the best roofing companies for roof replacement and roof repair services. That's not by mistake! It's not easy for roofing contractors to rise to the top. This has happened from years of dedicated customer service. We would love to help with your roofing project. Call today for a free, no obligation roof inspection performed by one of our Kennesaw roofers.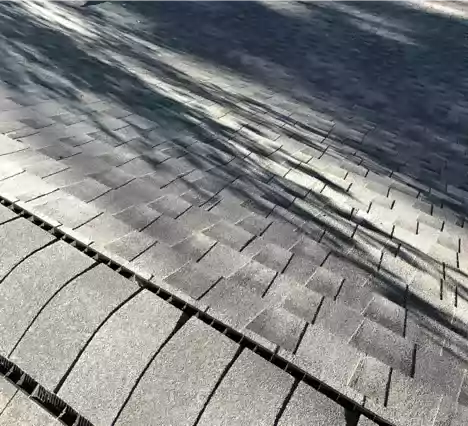 Kennesaw Roofing Company
If you're looking for the best experience with your roofing project, there are a few things that you'll definitely want to keep an eye out for when selecting your roofing contractor.
Related Experience: While the "two men and a truck" roofers may save you a few bucks, do you really want to trust your property to a "jack of all trades?" Would you really want a general doctor to perform your heart surgery? Of course not! The same is true of roofing. There are many types and we have different experts on staff for each one.
Local Business: Don't fall prey to door knockers that come out oof the woodwork after storms. If your property experiences roof storm damage, call the best roofers in Kennesaw. There are horror stories galore online that talk about homeowners giving into roofers who convince them to file an insurance claim. Don't let this be you.
Reviews: Being Local and having experience is not enough. Look into what your neighbors and peers say about the company. It's super easy…just checkout the Google reviews of the different roofing companies.
Confidence: We're not talking about being cocky or showing off…We're talking about warranties and whether or not a Kennesaw roofing company is willing to stand behind their work. If they don't have confidence in their own work, why should you?
Residential Roof Replacement by Kennesaw Roofers
When you choose Colony Roofers, your roof replacement in Kennesaw will follow the process we've developed from years of experience. The first steps are to tear off the old shingles, underlayment, and any damaged flashings. After this is complete, we look into the integrity of the roof deck and replace any rotten or unstable wood. Once we've completed the tear-off stage, we'll move on to the next phase of the roof replacement process.
Now that we have a solid foundation for your new roof, our roofers will seal it with new synthetic underlayment. Because water can be tricky, this adds an extra waterproof layer for the new roof. Once it's all sealed, we'll proceed with the aluminum drip edge. This is a small L-shaped piece of metal that goes along the perimeter of the roof to stop water from leaking into the soffit or dripping onto the fascia boards. Next, new shingles are installed over the entire roof to give it durability for years to come. Finally, there will be a few accents and final details completed. Roof vents, ridge caps, and a final cleaning will be performed. Once the final cleaning and roof inspection is complete, the yard will be swept for nails and excess trash.
A shingle roof replacement in Kennesaw will likely cost between $3-$5 per square foot of roof. There is a rather wide range due to the variety of shingles that exist. Standard architectural shingles will come in on the lower end of the range, while designer shingles can even push towards $7 per square foot!
With over 1000 roof replacements completed in Georgia, we'd love to help with your project so you can know your property is protected by the best roofers in Kennesaw.
Commercial Roof Replacement by Kennesaw Roofers
Commercial roofing in Kennesaw is a completely different ballgame from residential. That's why we employ experts in each type of roofing. No one roofer can be an expert in every type of commercial roofing, which is why we have a team of individual experts for all of the Kennesaw roof replacement services we offer…
TPO Roofing: this is a type of membrane roofing that has become extremely popular in Kennesaw in recent years. It's highly touted for its energy efficient properties, durability, and ease of installation. A full TPO roof replacement will typically cost $5 and $8 per square foot, depending on the underlying conditions of the roof. Depending on thickness of the membrane, you can expect a useful life of 10-25 years on a TPO roof system.
EPDM Roofing: this has historically been a popular membrane used for commercial roofing in Kennesaw. EPDM has additional flexibility in comparison to TPO. However, you'll lose many of the benefits of TPO when you choose EPDM. It is typically black in color, which makes it absorb heat from sunlight instead of reflecting it. That being said, it may be the better option for certain commercial roof systems.
Built-Up-Roofing: You won't see this much on new roofs installed by Kennesaw roofers, but it was popular when the city was originally developed. This type of roofing is slowly being phased out in favor of the single-ply membrane roofing systems above. The removal of a built-up-roofing system can be rather costly, but in the long run a modern TPO or EPDM system will save building owners a significant amount.
Metal Roofing: Metal is becoming more and more popular both as a complete roofing system and for use on accent roofs. There are hundreds of different types of metal we offer as one of the top metal roofing contractors in Georgia. Some of the favorite choices are metal roof panels, R-panel, or Ag-panel roofing systems.
Residential Roof Repairs by Kennesaw Roofing Company
Looking for Kennesaw roofing repairs? These are the most common services we provide, due to the fact that homeowners have roof leaks over the course of their time as home owners. Roofs are expected to last between 20-50 years, but it's not uncommon to have an occasional leak due to expansion/contractor of roofing materials and aging.
These are the most common roof repairs in Kennesaw that we complete:
Roof Leak Repair Company: roof leaks are typically sudden and very destructive to a home. We'll perform a full leak diagnosis and mitigate your issues in a timely manner.
Flashing Repair Company: Flashings are used when your roof comes in contract with another part of your home in order to stop leak from happening. However, flashings can wear out over time and may need to be repaired or replaced.
Roof Vent Repair Company: Vents exist to make your roof as energy efficient as possible. However, they require roofers to cut a hole in the roof decking. This creates a place for potential roof leaks as the vent and adhesives wear down.
Skylight Repair Company: Like the other roof penetrations we've discussed, skylight repairs may be necessary when the sealant or flashing around a skylight start to wear.
Storm Damage Roof Repair Company: When strong winds and heavy storms pass through Kennesaw, they can leave wind damage, hail damage, or tree damage. These often result in a roof insurance claim, which is something all of our team is very experienced in.
Hail Damage Roof Repair Contractor: While roof hail damage isn't as prevalent in Kennesaw as it is in some other cities, storms carrying hail may pass through and puncture your shingles. If this happens, you may want to file a roof insurance claim.
Tree Damage Roofing Contractors: There is very high tree density in Kennesaw, which results in occasional tree damage to roofs. If you have a tree fall on your home, you'll probably want to get some roof insurance claim help.
Commercial Roof Repairs by Kennesaw Roofing Contractors
Are you in need of a commercial roof repair in Kennesaw? This type of work requires experienced roofing contractors that understands the ins and outs. Flat roof repairs can be very difficult to diagnose because the roof leak may enter in one place and travel many feet before it shows up as a ceiling stain or puddle on the floor. If you need a commercial roof repair, you will need the best roofing contractor in Kennesaw.
Ready to get in touch with your Kennesaw Roofers?
Colony Roofers has assisted hundreds of customers with their roof replacement and roof repair needs and has a dedicated team standing by to assist with your roofing project. Call us today to schedule your free, no-obligation roof inspection and discuss your options with our experienced team of roofing contractors.
Checkout our recent award as best roofers in Kennesaw from Expertise.com!